← Back to portfolio
eLearning Training Courses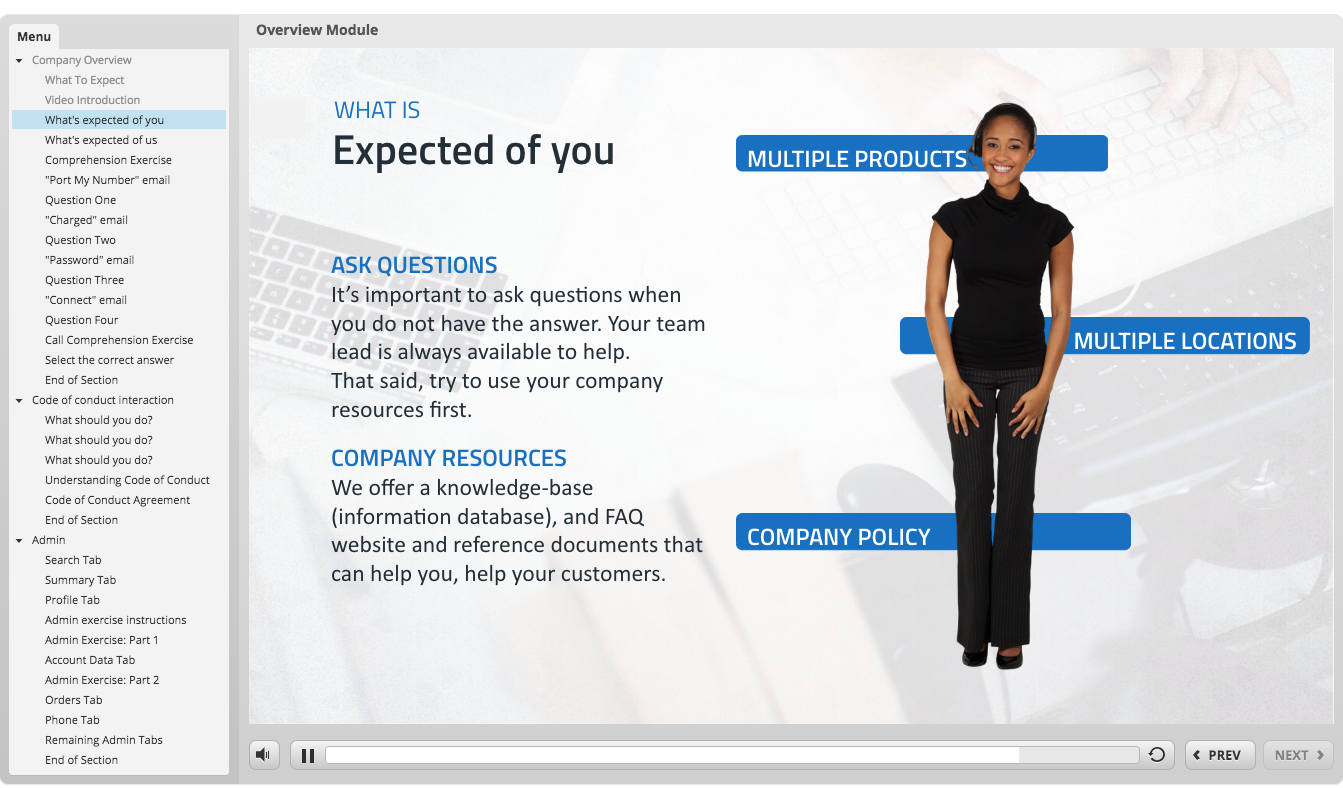 Agents were not answering customer's questions correctly and they seemed to misunderstand company policy. I wanted to improve the overall training process  and address these concerns. 

Using my own experience as a customer service representative and the comments and experiences of my co workers, I developed a training course for new employees set to become telephone and email support representatives.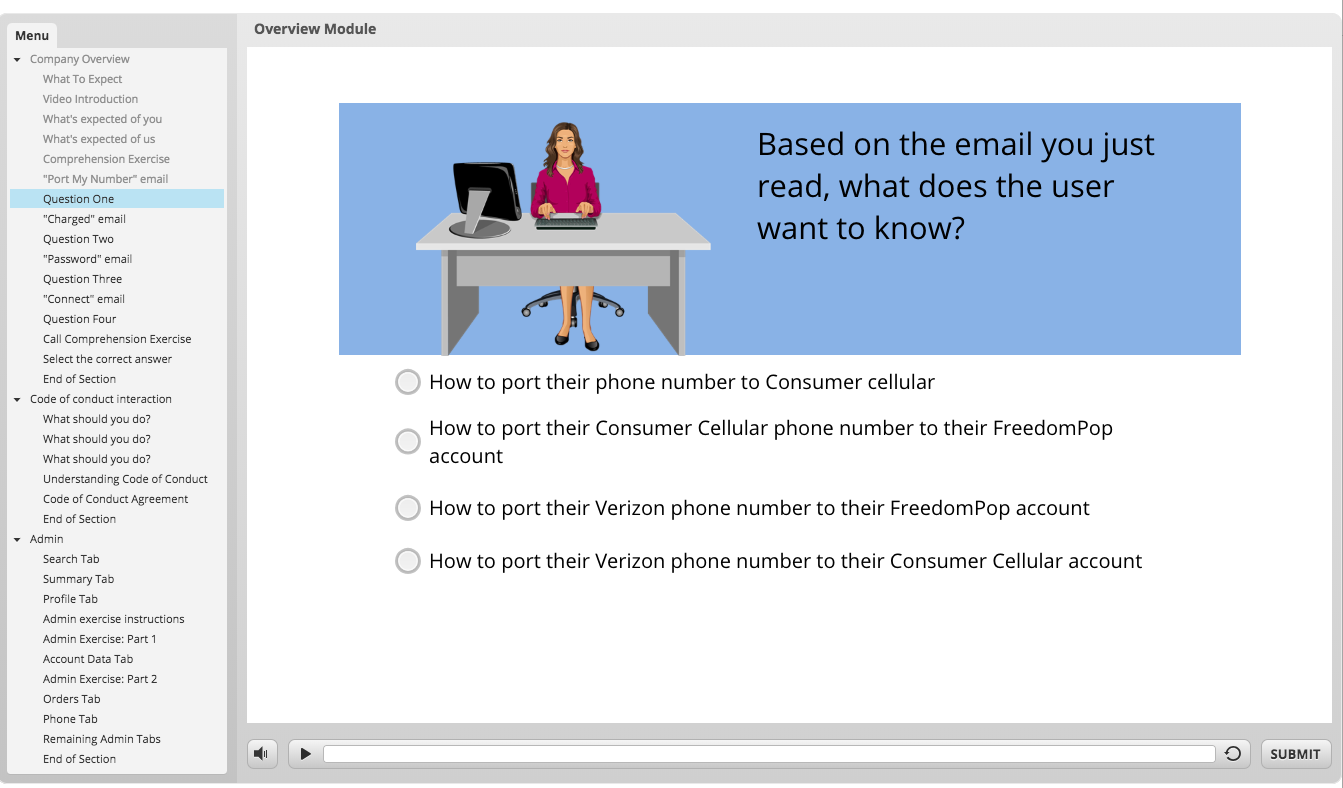 Throughout the training program, new hires were tested on their understanding of company policy and their ability to perform standard procedures.  I used the results of these tests to, over time, make strategic changes to the training course. 
After each class, I had the new hires complete a survey that would give me feedback on the effectiveness of the training program.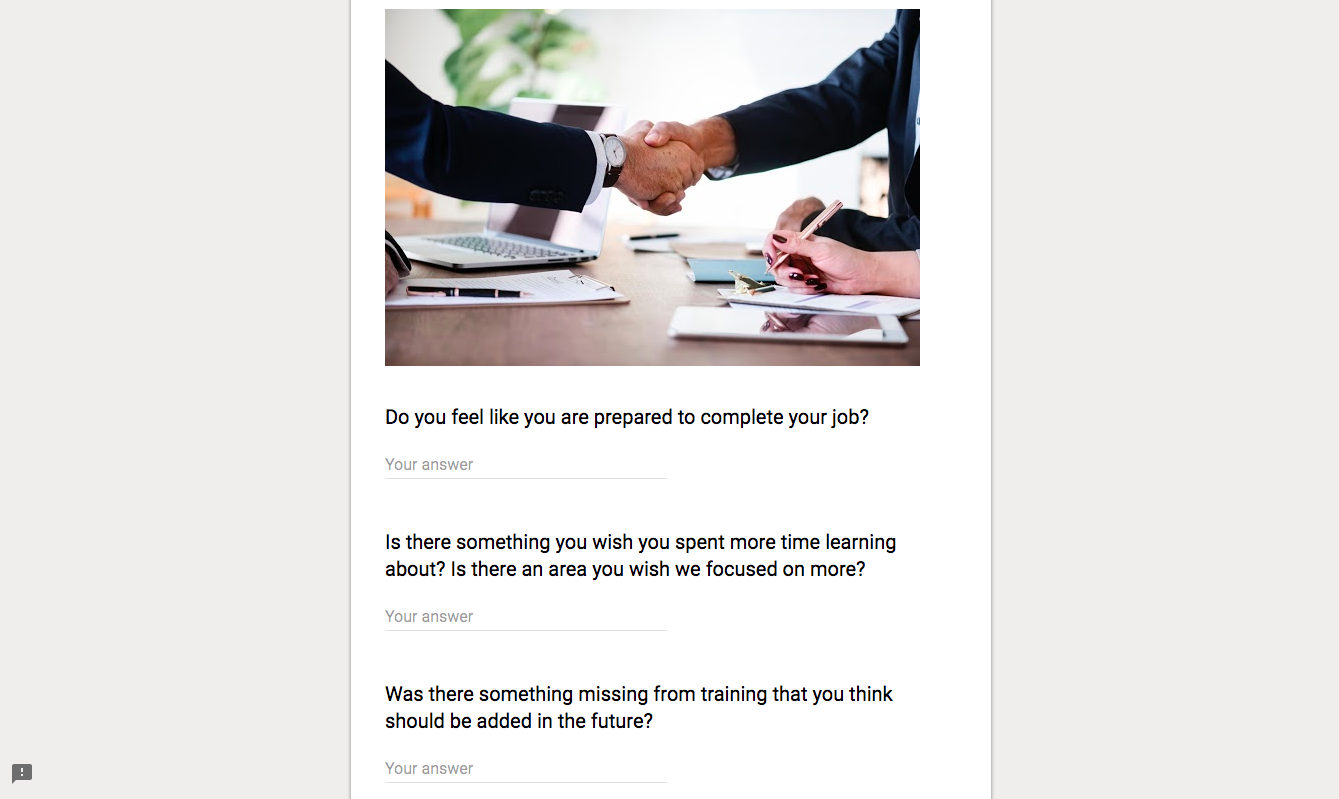 I used the results of this survey to make changes to the training course. 

My findings showed me that agents wanted more hands on experience. They also needed extensive training and reference material on providing tier one technical support. 
In response, I used tools like Articulate 360 to simulate the environment agents would be working with, in order to give them "real world" practice. This included navigating our Admin system, purchasing company products, and making changes to simulated customer accounts.