← Back to portfolio
Project: Reduce Incoming Emails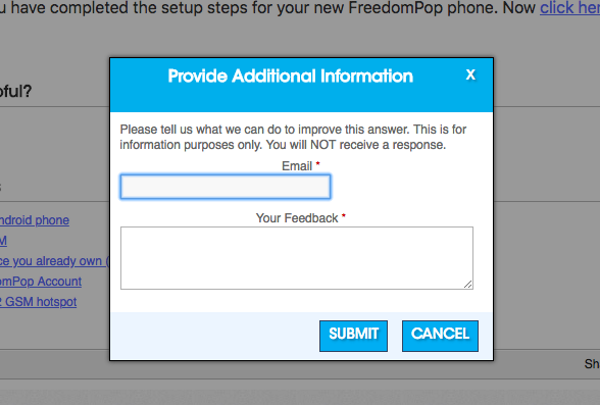 The Problem:
We wanted the FAQ page to be more efficient, to answer customer's questions and to decrease the number of emails that were being sent in. 


My Approach:  
First, I needed to locate the problem. There were three groups of users that were sending us emails: users that went straight to the "Submit a Ticket" page without bothering to check the FAQs, users that checked the FAQs but didn't find what they were looking for, and users that were directed to send customer service an email because their problem needed to be looked at by a representative. 
We wanted to decrease the rate of emails sent in by users in the first two groups. 
Group One: Users that bypassed FAQs altogether
To address these users, I explored the process involved in sending an email. To get to the "Contact Us" email form users could click on the Submit a Ticket button at the top of the page, from almost any section of our website, and then filling out the "Contact Us" form.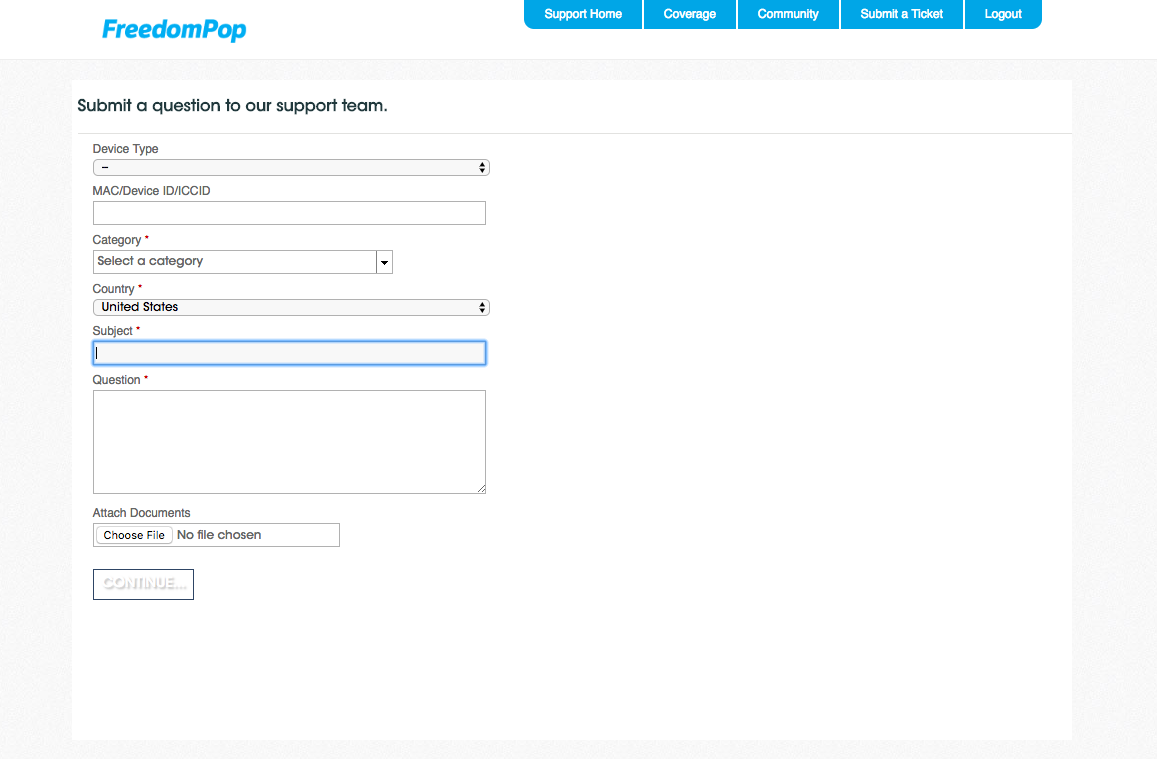 We'd already setup a "Does this article apply" popup to prevent unnecessary emails. This pop up – called Smart Assistant – presents users with articles from our FAQ website, that matches keywords in their email.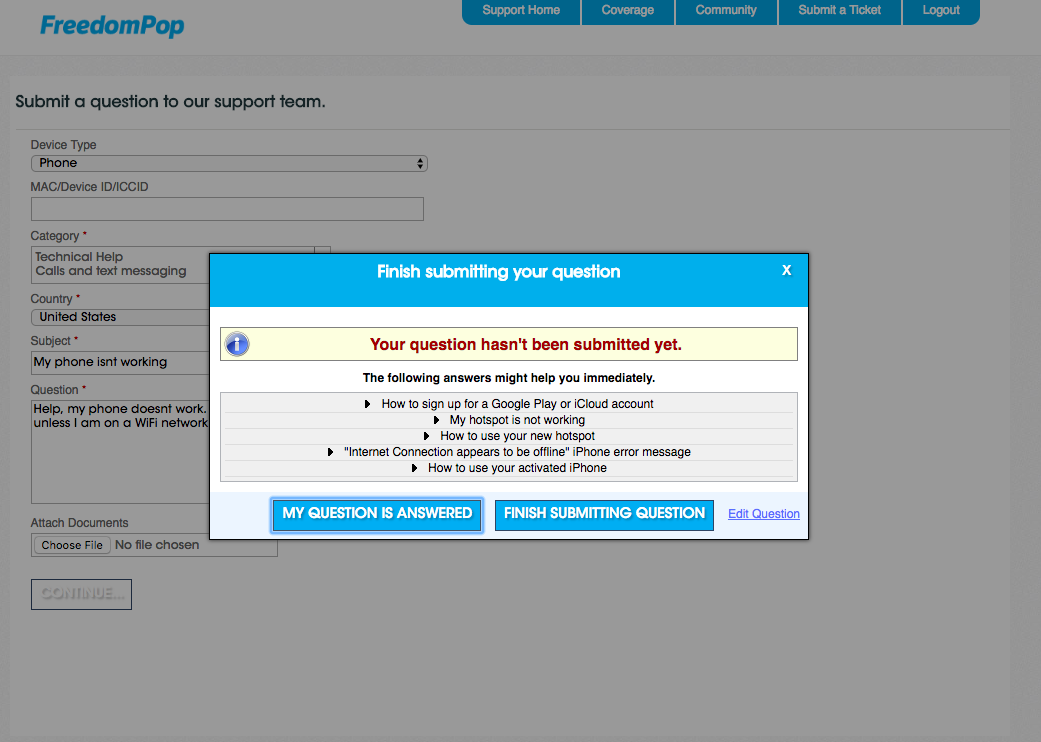 However, during my investigation, I noticed these SmartView articles didn't support JavaScript. Which meant, the cool features that had been implemented on our FAQ site didn't look right on the "Does this article apply" section.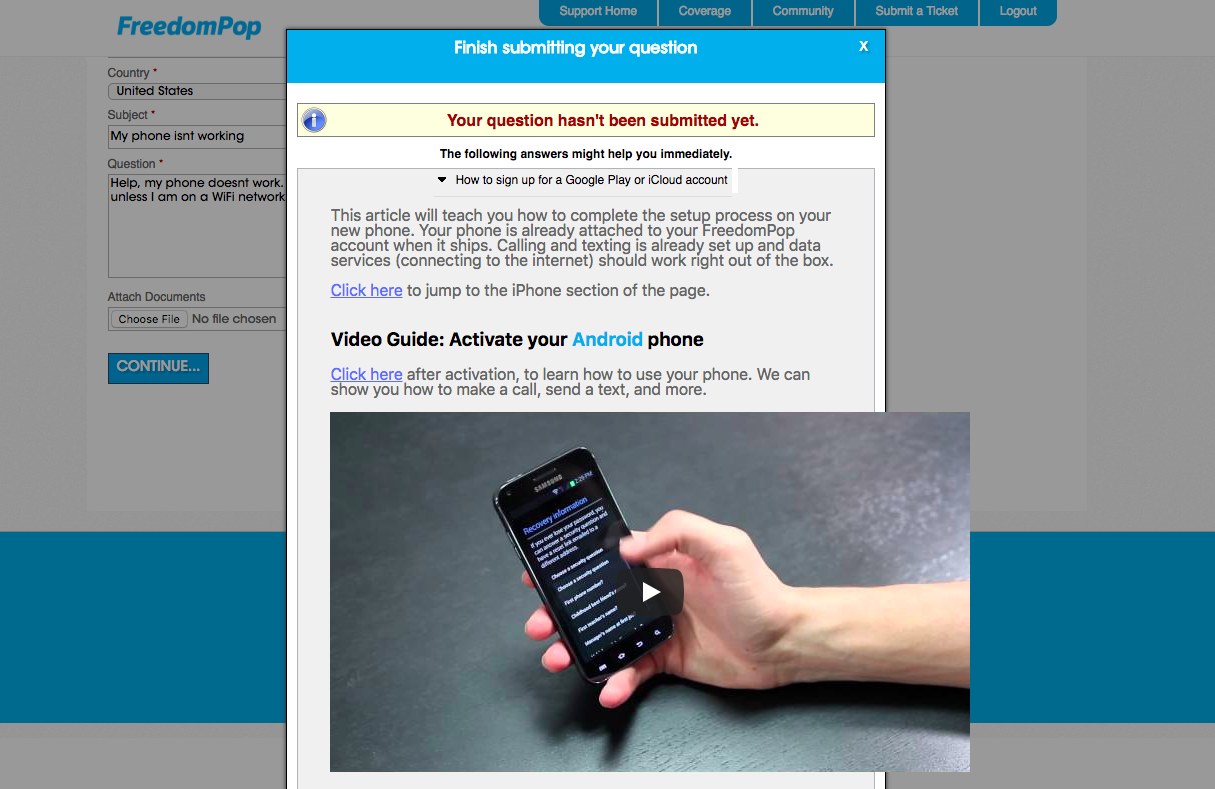 In addition, the FAQ articles were lengthy (over 200 words), which worked well for our website, but didn't work so well for users that were already in the process of sending their question by email.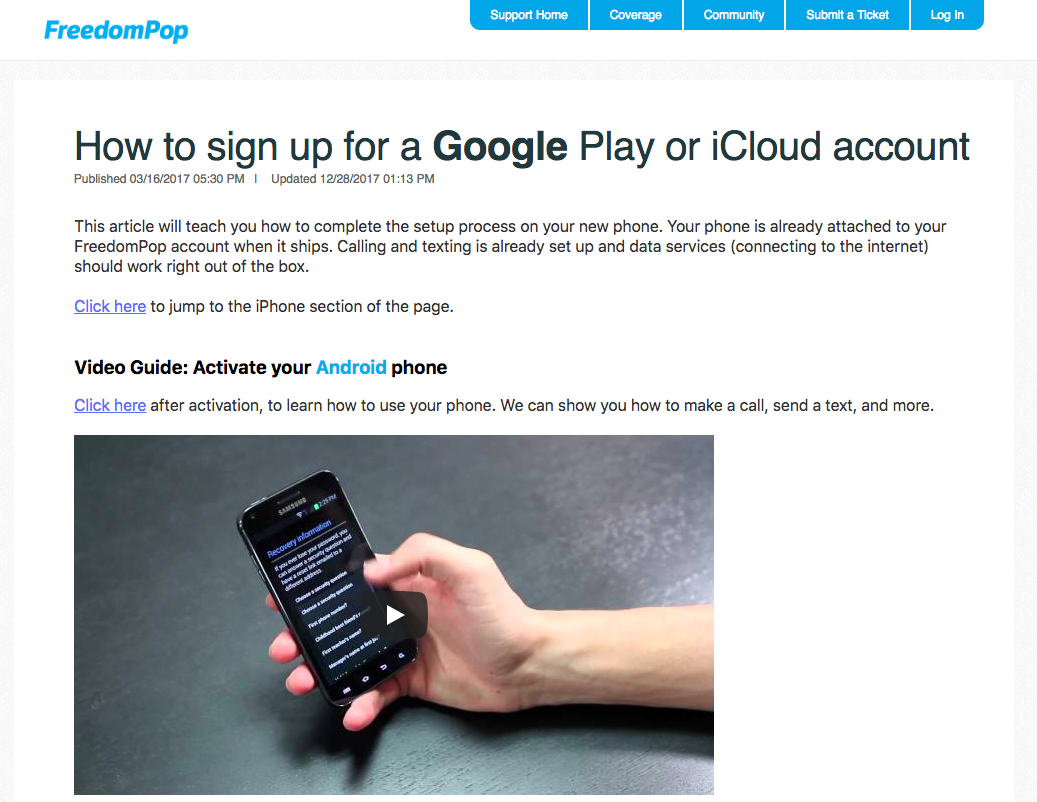 On Smart Assistant, they were hard to read and, because of accordion menus, users had to scroll for a long time to see the actual content. Naturally, users would click "X" or the "No, this is not helpful" button, and proceed to send their email. 
Group Two: Users that didn't find a satisfying answer 
To address these users, I had to understand what was missing from our existing FAQ website. I relied on Yes/No feedback, keyword reports, and an audit of the incoming emails we received to answer the following questions: "What questions are customers asking and what answers are missing from our website?"
The Solution: 
Group One: Users that bypassed FAQs altogether
Emails decreased after CSS for our FAQ page was edited to accommodate Smart Assistant articles, and their lack of JavaScript compatibility. The articles were also edited to be shorter, and get right to the point, when viewed from the email form.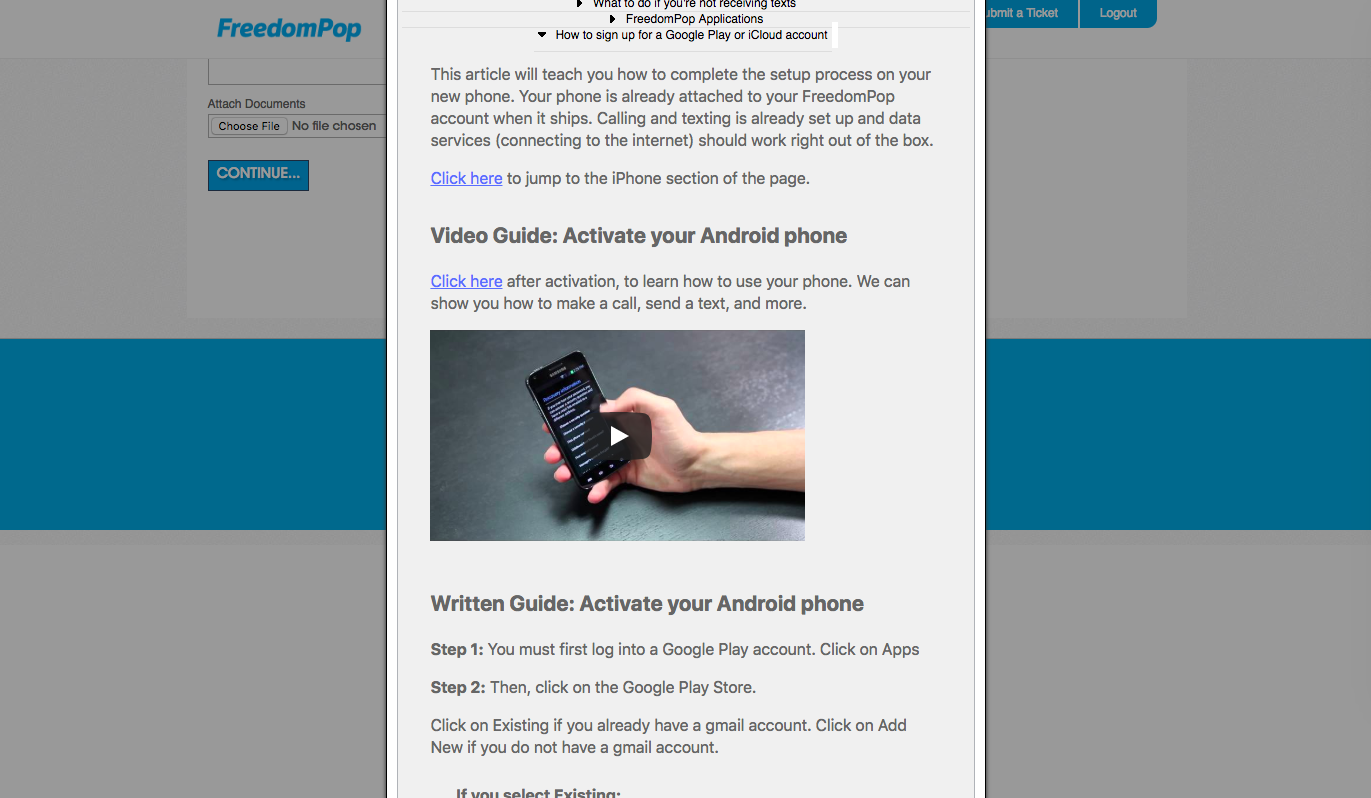 Group Two: Users that didn't find a satisfying answer 
Using built in Analytics, and by going through our incoming emails to curate a list of commonly asked questions, we discovered that customers were asking primarily about the following things: 
They wanted to know why they had been charged 
They wanted to know if they could get a refund
They had problems calling and texting when their device was not connected to WiFi
Articles were written to address these questions, and a Smart Assistant version of CSS was implemented. This project is ongoing.